"I ain't talkin' no big deals I ain't made no plans myselfI ain't talkin' no high heelsMaybe we could walk around All day long Walk around All day long...Hurt so good"
Gosh I Love John Cougar Mellencamp, but really who doesn't? Needless to say my muscles are sore, I am sore, the soreness of my soreness is sore… Anyways, I LOVE that feeling when you work out and you're so incredibly sore you feel great knowing you accomplished something. I always feel like an 80 year old woman when I get up in the morning and I am so stiff I can barely move, but once you stretch and wake up those muscles that familiar feeling of your abs aching and your hamstrings tingling make me want to throw around some weights or run a few more sprints.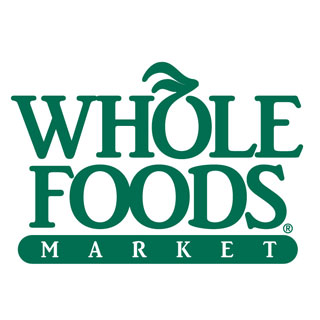 I am bummed that I can no longer afford Crossfit, but I LOVE that I am super close to Whole Foods. I know what your thinking "um Ash Whole Foods is expensive and crazy why shop there?" Well all you readers, first of all I do my research and I only buy things on sale at Whole Foods. So when meats are on sale, like $2.99 a pound for Pork Sausage from the meat department… I buy that sh*t. Or Salmon burgers for 5.99 a pound, yep that's got my name on it. I buy the BOGO strawberries and leave the 7.99 blueberries, maybe next week. I always shop around and look for the best deals. This is win-win because I get all the benefits of good for me yummy foods, and it keeps my waistline trim.
Fun Fact: Buying organic foods and grass fed beef at specialty markets is cheaper than your typical grocery store. Specialty stores like Whole Foods and Trader Joe's only buy from local farmers and food that is less processed and commercialized. Sorry mom… any NJ readers, tell your Shoprite's to carry more local foods and support local farms! My mom knows that I am crazy and so she is looking to carry more and more of the foods I eat. I believe for two reasons, so she has food to feed me when I come home and also so she can compete with my stores up here in
Mass.
I am happy though that I can use other ways of fitness to stay in shape… Tonight after work I am going to play tennis. YEAH BUDDY I am so EXCITED! I love playing tennis its so much fun. I am also going to try really hard to exercise with my pup. Spend lots of quality time, taking him on hikes and on long walks, runs, and just getting exercise with him. So that's my plan and I am sticking to it!
Happy Tuesday everyone!